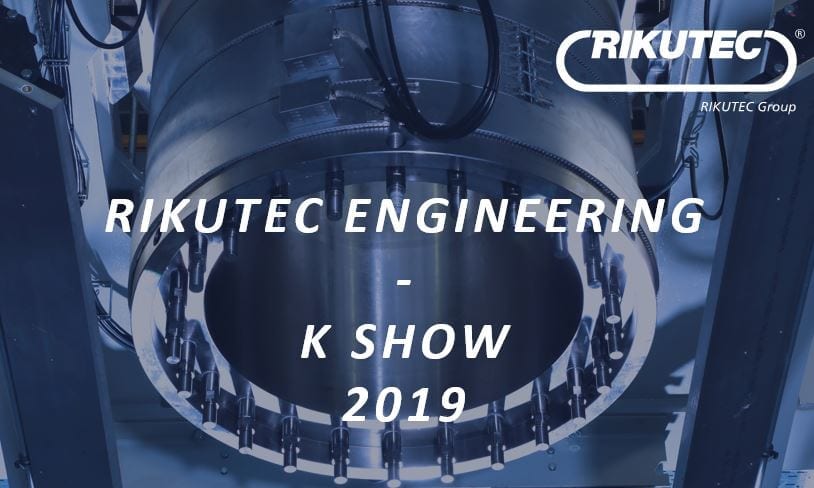 SEE YOU AT K 2019
ABOUT RIKUTEC As a highly specialized machine-builder and expert in the field of blow molding technology, RIKUTEC will once again be part of the world's leading trade fair for plastics, rubber, plastics processing and plastics manufacturing. RIKUTEC is your worldwide contact for demanding and customer specific large-volume blow molding machines and products. RIKUTEC pursues a…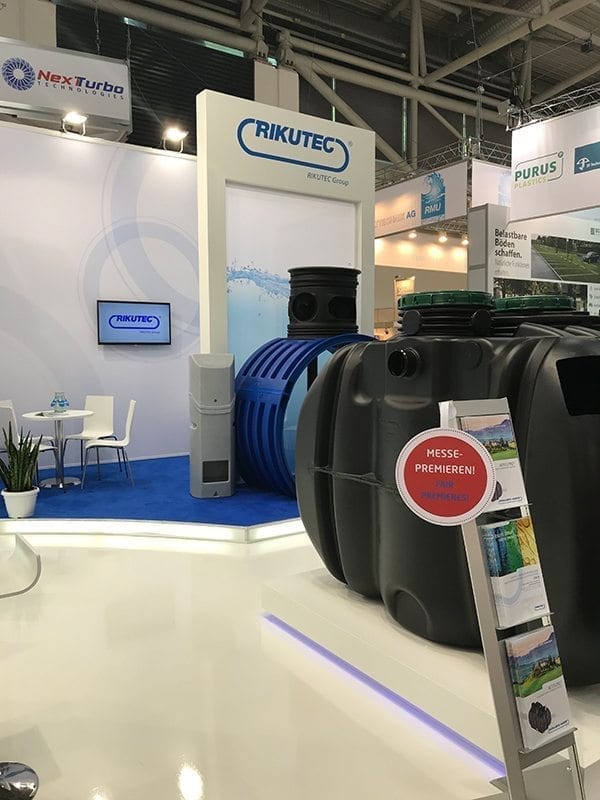 IFAT 2018 – RIKUTEC Group presents new products
IFAT is the world's leading trade fair for environmental technologies and an international meeting platform for the water and wastewater industry. IFAT has set a record for visitors and exhibitors in 2018….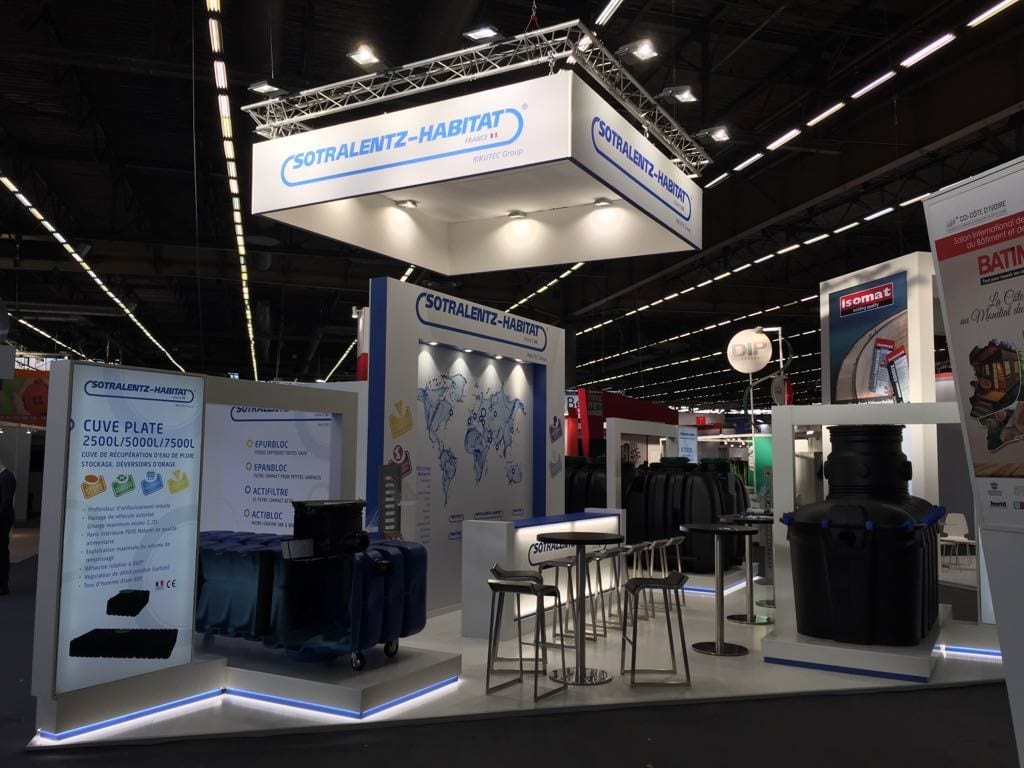 Salon BATIMAT 2017 – SOTRALENTZ-HABITAT France at the BATIMAT convention in Paris
The Batimat convention is one of the leading, international trade fairs for the construction industry, held this year in the Parc Des Exposition near Paris. More than 340,000 specialists and decision-makers from a wide variety of industries worldwide meet at the Batimat convention….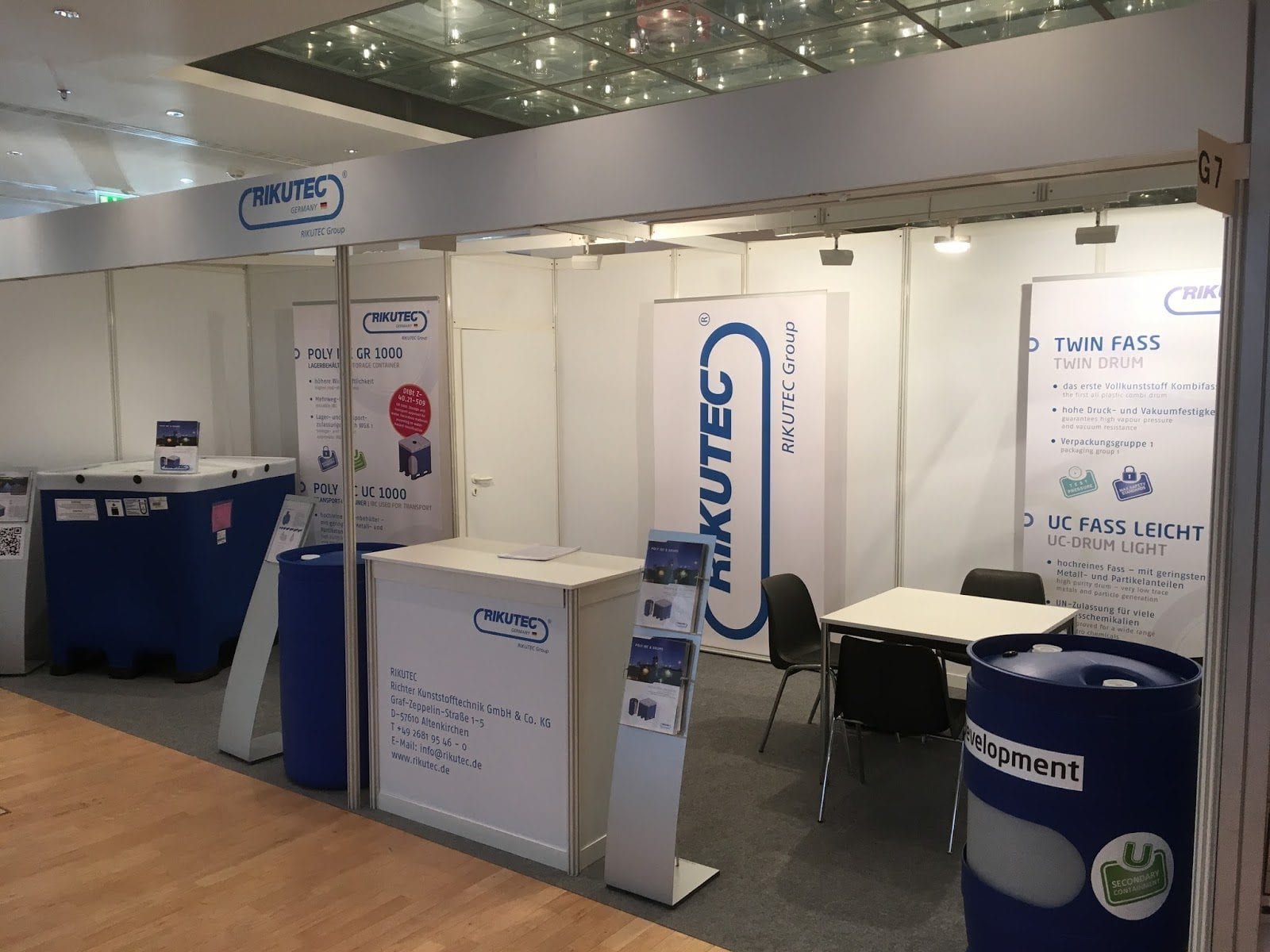 Dangerous Goods & Hazardous Substances Trade Fair 'Gefahrgut & Gefahrstoff 2017', Leipzig (14/11/2017-16/11/2017)
The first all-encompassing trade fair for the handling of hazardous goods and hazardous substances in German-speaking countries. In the period from 14/11/2017 to 16/11/2017, the new trade fair DANGEROUS GOODS & HAZARDOUS MATERIALS started in Leipzig's Congress Centre Leipzig (CCL)…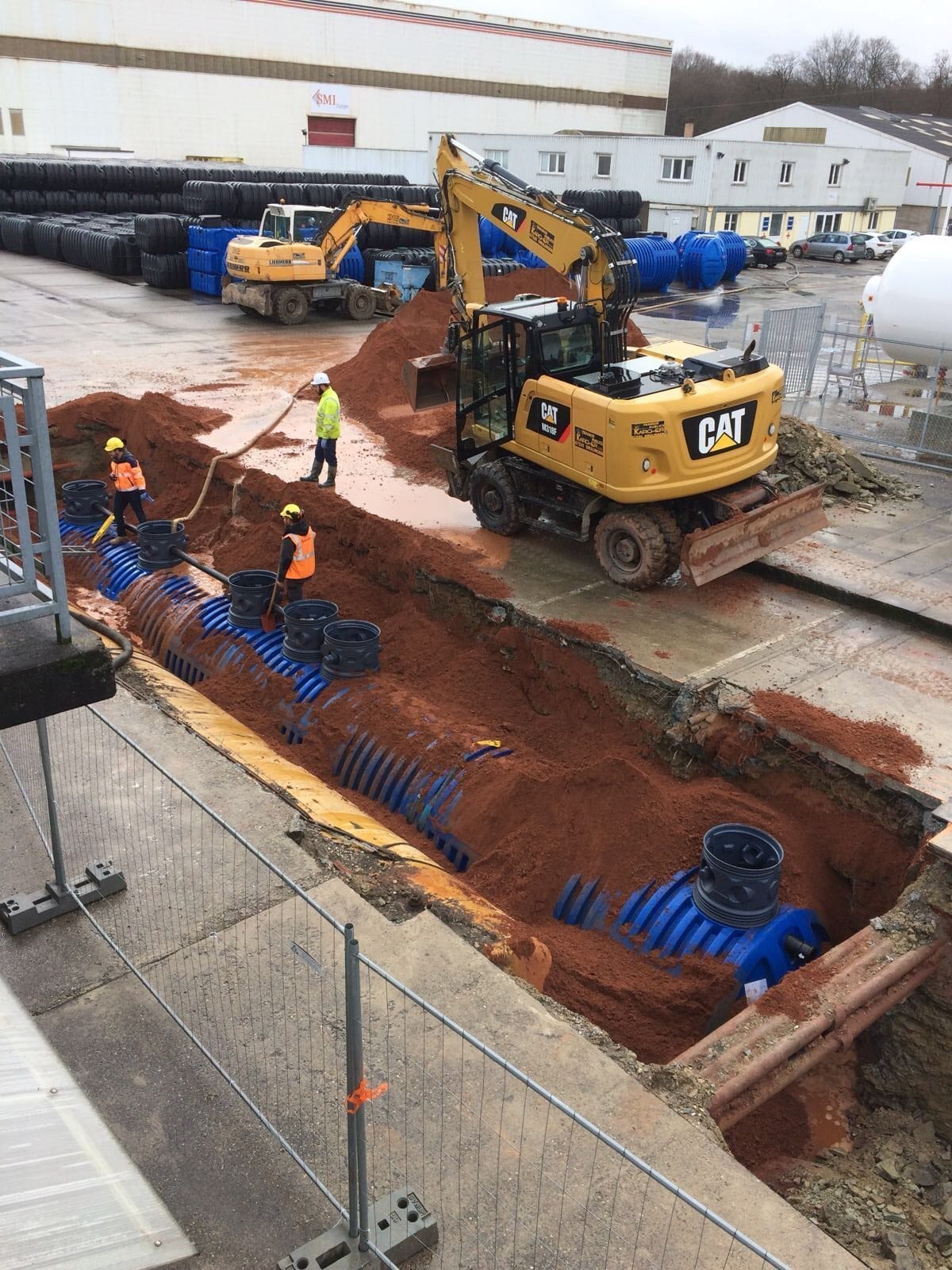 SOTRALENTZ-HABITAT France installs RIKUTEC tank on the factory premises in Alsace
Drulingen / France in January 2018. SOTRALENTZ-HABITAT France, a member of the RIKUTEC Group, has installed a custom-made Aqua'Terne 204 on its own premises….

Aqua'Terne 115 – Rikutec Group's new EXPORT hit!
The Aqua'Terne 115 by the RIKUTEC Group is the latest product development from our HABITAT product portfolio. The removable lid and the tank design developed by our experts enable space-saving transport. It fits up to 6 tanks (3200 l / 2000 l) stacked on a pallet. Thus, instead of 8 fully assembled containers of 3200…